Phone companies from Uganda :


a little bit of Telecom History

1290 Postal Services were invented in Italy by the family
Tasso / Thurn & Taxis
The family became the pacemaker in European Postal Services for 500 years,
the Postecenter mooving to Brussels and Frankfurt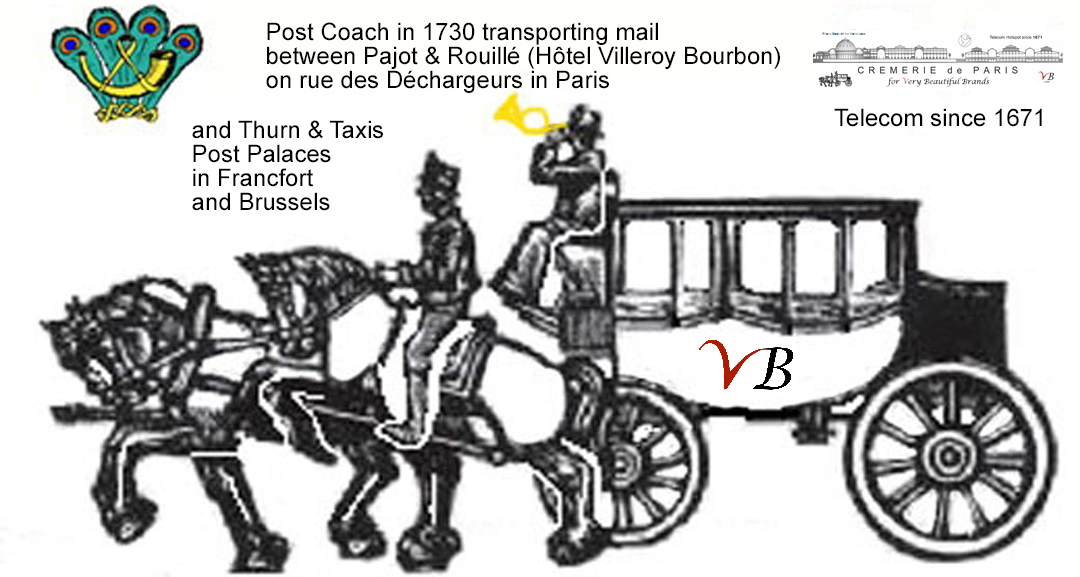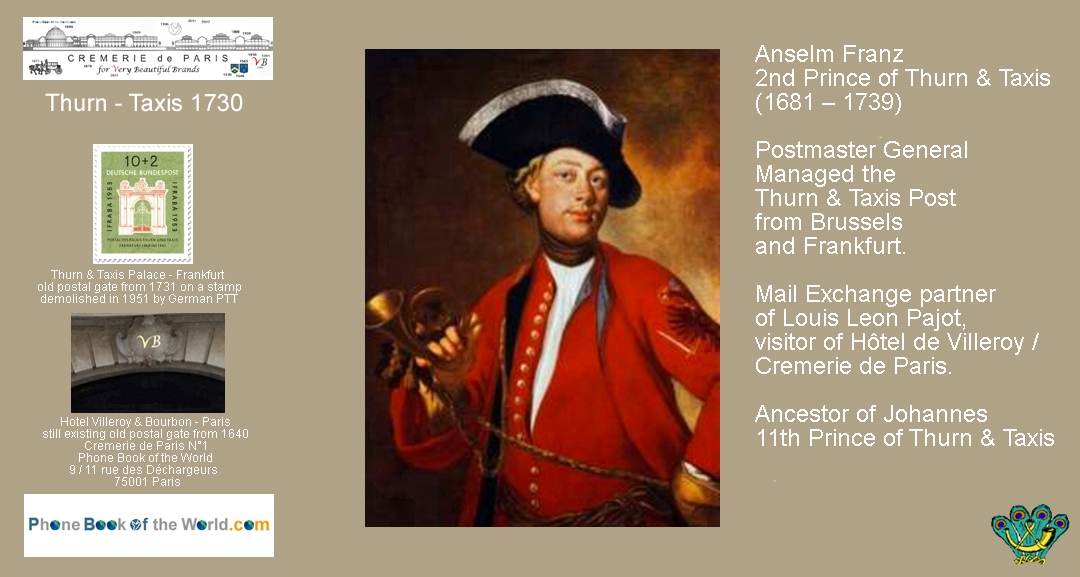 1671 At the old Hotel de Villeroy Bourbon VB / Cremerie de Paris was created
the
Royal French Postal Services
The Paris Post Mansion was the seat of all Postal Operations in the Bourbon Territories (Kings of France)
Anselm Franz von Thurn & Taxis (the Postmaster in the Whitepages Logo)
came by horse from Bruseels and Frankfurt to organise Post exchanges.

The VB mansion still exists.
Cremerie de Paris reopened as an avant-garde Internet cafe
now turned into a Brand Museum
where famous Brands organise Pop Up Store Expos.
The place is the home of a Two Letter dot com (VB.com)
the Phone Book of the World and Whitepages.ug.
The man in the Logo is the Postmaster that came by a long time ago.
1876 The phone was invented in the US by
Alexander Graham Bell
Bell loved to be with young people and we had the chance to know one of his young friends.
The first phone lines in Kampala were primarily for the colonial administrators
connecting the city with Britain or other colonies.
Phones were not available for the local population.
1903 - 1920 East Africa and Uganda Protectorates operated Postal Services in
Uganda and Kenya
1948 PTT service in Uganda, Kenya and Tanzania
were provided by the East African Posts and Telecommunications Corporation

1962 With the decolonisation of Africa the Protectorat of Uganda
becaming the Republic of Uganda
Telecom issues were handled by the PTT of Uganda
called
Uganda Posts and Telecommunications Corporation Limited (UPTCL)
When you look at the artistic logo you see the Thurn & Taxis Posthorn.
1995 only 0.4% of the homes in Uganda had a phone line.
After the 1997
Communications Act
the state owned "PTT"
were seperated into
Uganda Telecom
Ugand Post Ltd
Post Bank Uganda
Uganda Communications Commission (UCC) – industry regulator

Uganda Telecom was privatised in 2000
The government retained a share of 49%
51% were sold to Ucom (Global Telecom Holding from Egypt, Telecel from Switzerland and Detecom from Germany)
Land Line Operators :

2018
Uganda Telecom UTL
is owned
67% by Taleology Holdings of Nigeria and 33% government of Uganda
The company privides landlines

MTN is the other Telecom operator
that provides landlines
MTN started operations 1998 october 21
Mobil Operators :
5 Operators provide mobile lines

MTN is the largest Mobil Operator with a market share of 46 %

Airtel is the second Mobil Operator with a market share of 44 %
Airtel started operations in Uganda 2010.
The company is part of Bharti Airtel Limited based in India and founded by Sunil Bharti Mittal
Africell is the third Mobil Operator with a market share of 9 %

Uganda Telecom is the Fourth Mobil Operator with a market share of 0.6 %

Smile is the smallest Mobil Operator with a market share of 0.3 %
search in another country

Phone Book of the World.com
Annuaire du Monde.com